China has been hit the most so far. The Chinese economy was already slowing down going into 2018 due to tightening of monetary policy and a campaign to reign in debt and crack down on shadow banking. Hence, the trade war added to the downward momentum in the economy.

Exports have taken a hit and the heightened uncertainty about where the trade war will end has taken a toll on private investments and Chinese household consumption of durable consumer goods such as cars. The Chinese stock market has taken a hit of around 30% since the trade war started six months ago. Another impact of tariffs on US goods is that it increases the import costs and thus raises the prices for consumers.
The US economy has been more resilient. US has been hit by less tariffs simply because China has less exports to the US than the other way around. In addition to this, the US economy has had a lot of tailwind from massive tax cuts to consumers and businesses in the beginning of the year.
This weekend's meeting between Donald Trump and the Chinese president resulted in a 90-day ceasefire with no increases in tariffs or new tariffs imposed. If no agreement is reached after this period, the 10% tariff rate on USD200bn worth of Chinese goods will be raised to 25%.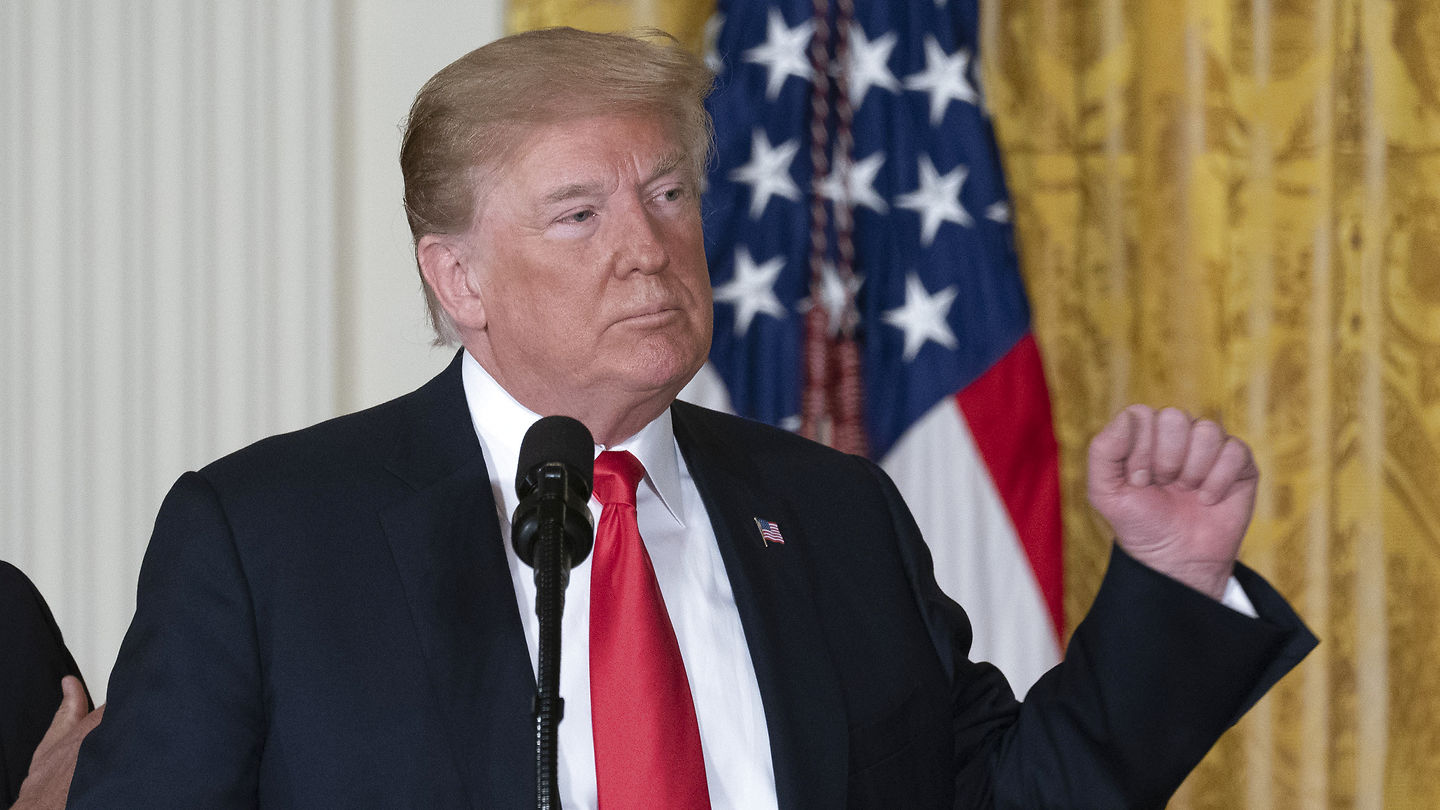 We expect US and China to negotiate a trade deal in 2019. With the US increasingly feeling the pain as well, Trump's hand in the negotiations could suddenly weaken. We expect Trump to be more interested in reaching a deal with China over the coming months. That would leave him with a good set-up for his Presidential election in 2020.
Facts about the trade war
The development moving forward - see video with Allan von Mehren



0b2c1fab-00090258-dab6d706


The development from May 2018 until now
The trade war started in late May 2018, when Trump left the negotiating table with China and decided to put tariffs on Chinese imports worth USD50 bn instead. From that moment on a tit-for-tat trade war was kicked off. China has retaliated to each of the US round of new tariffs, although they have not been able to meet Trump's tariffs 1-1, as they only import for a total of USD130 bn of US goods. As of late November 2018 half of Chinese exports to the US are subject to tariffs of 10-25%.

When Trump became President, he immediately withdrew from a long list of deals negotiated by previous. He believes previous administrations have negotiated poor deals and seems convinced he can negotiate better deals. One of the deals he believed to be very poor was the WTO deal with China when they joined WTO in 2001.

Trump sees the big US trade deficit with China as a consequence of China cheating on a long range of issues: Theft of intellectual property rights, unequal playing field for US companies in China, and lack of opening up for US investments into China. China's industrial policy with heavy investment in technology in their so-called "Made-in-China 2025" strategy is also seen as violating the WTO rules due to heavy use of subsidies.

From China's point of view the tariffs violates the WTO deal and are seen as an attempt to stop – or at least halt – the rise of China, since all projections suggest that China will overtake the US as the world's biggest economy by 2030.