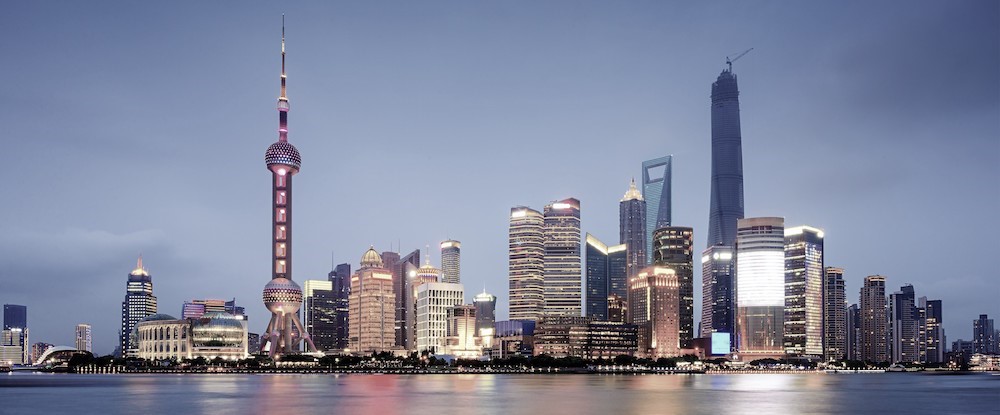 While each of the start-ups may have a different agenda, what they all hope to achieve during the programme in Shanghai remains the same: to establish firm contact with local prospective clients and investors, and push their products in the Chinese marketplace.
Danske Bank Growth took to Shanghai to catch up with four of the start-ups from Norway after their first few days participating in the nHack accelerator programme. The verdict? Very positive:
MovieMask: Your portable cinema (Harald Manheim, CTO and co-founder)
For Harold the first three days were fantastic for getting traction in the Chinese market, meeting big investment and hardware funds, potential partners, and devising expansion and retail strategies with the nHack team on site. What the team is hoping to achieve in China is to ensure brand protection, source cheaper and better products, develop new prototypes and generation products, and commence sales. The next steps for Harold will be to follow up on the mound of business cards he has acquired and to travel to southern China to visit the production site for the company's product.
Wiral (Wiralcam) (co-founders Andrea Holvik Thorson, CEO, and Øivind Aabye, CTO)
Andrea and Øyvind spoke positively of their experiences on the programme, which has allowed them to gauge the Chinese market, meet potential investors and buyers, and pitch their innovative 'cablecam' product to prestigious groups of people, all in the first three days. nHack is providing sound advice on how they should approach this whole ordeal—which can be overwhelming at times—and is arranging a series of meetings for them in the coming days that involves travel to the city of Shenzen in the south. What the pair hopes to accomplish from the programme is to firm up the product's sourcing and manufacturing process, while securing production and reducing the cost of each cablecam set.
PlayPulse (Elina Willert, CEO )
Elina was thrilled with the progress she and her team made in the first four days in Shanghai. In the opening days alone, they secured two pilot customers, established positive relations with potential investors, and began plans to construct a full PlayPulse showroom at 'WeWork'. PlayPulse's objective in China is to establish a firm network of commercial partners and game developers. They would also like to expand their client pool—which is currently comprised of schools and local gyms back in Norway—to include the home exercise market in China that they believe is emerging significantly. The next steps for Elina and the team is simply put, "to execute"; to continue fostering strong relationships with possible sponsors and to push their product in the Chinese marketplace.
BreachVR (Marius Thorvaldsen, CEO and co-founder)
This programme presented a hugely insightful first couple of days for Marius and the BreachVR team, opening up new perspectives to them and creating great leads on both investor and customer fronts. Meeting people and learning about the Chinese culture has been a valuable experience, playing a key role in their bigger picture: to become the first truly global, cross-platform Web VR developer. This ambition requires a bridging of the two leading tech countries in the world—the USA and China. Already a developer for Facebook and Google, BreachVR is looking to hire and fundraise in China in order to launch the first Web VR company in the country. Going forward, they plan to continue learning and to find ways of collaborating successfully with key Chinese players in their business venture in the future.
E343C3157DD50674

[Compiled video of the interviews]