With Forward '28, we take action to unleash our full potential to the benefit of all our stakeholders – customers, shareholders, employees and society.

We set clear ambitions to continue our efforts to strengthen our position as a leading bank in the Nordic region and make significant investments in customer offerings.

We build on the fundamental changes we have made to the bank in recent years, which have led to a more focused business with a reduced risk level, a strengthened organisation and strong commercial momentum. And we are convinced that Danske Bank has significant potential beyond what we have delivered until now.
See announcement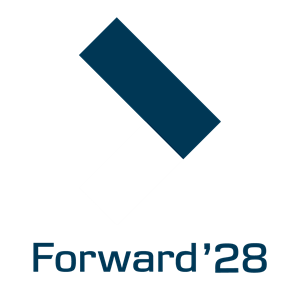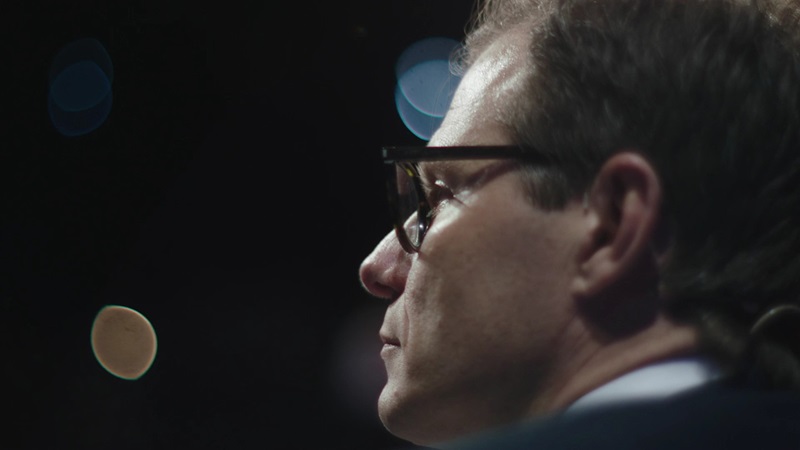 First and foremost, our new strategy is an investment in improving the customer experience. We will significantly increase our investments in digital platforms, expert advice and sustainability, and we will focus on the areas where we see the best opportunities for helping our customers.

Carsten Egeriis

CEO, Danske Bank
A Nordic bank with a sharpened focus in each market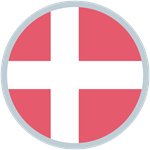 We want to reaffirm our position as the bank of choice across customer segments.



We want to maintain our position, serving customer needs across a broad set of segments and focusing on customers with advanced needs in primarily urban areas.


We want to become the premium retail and private banking bank for business owners and customers with advanced needs.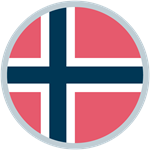 We will focus on developing our already strong position in the corporate, institutional and business customer segments.

Areas where we will make a difference for our customers
To further strengthen the bank and enable our customers to unleash their potential, we have identified four key areas that are strategically important for us, and where we have a strong potential to differentiate ourselves and make a difference for our customers.


Advisory



Digital



Sustainability



Simple, efficient, secure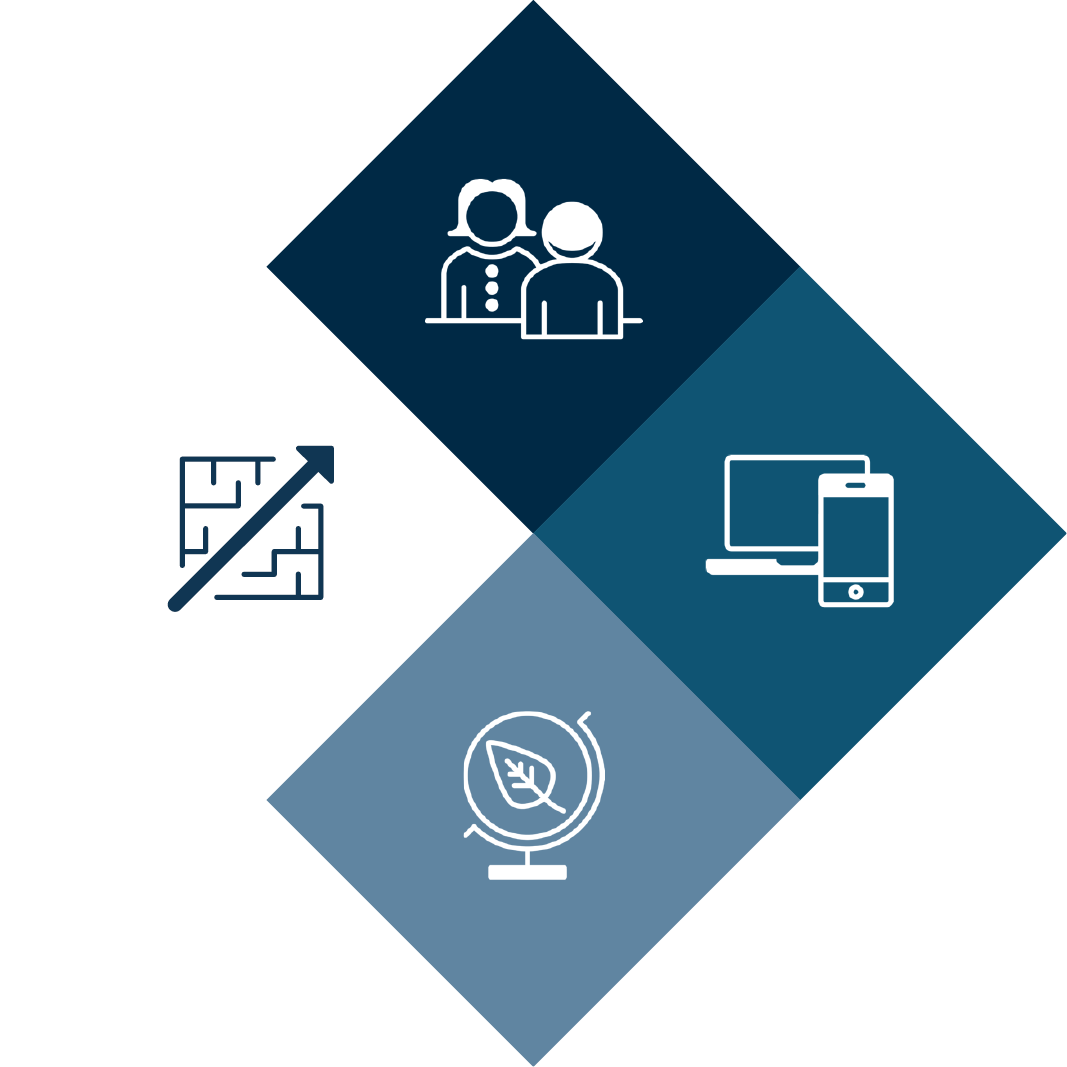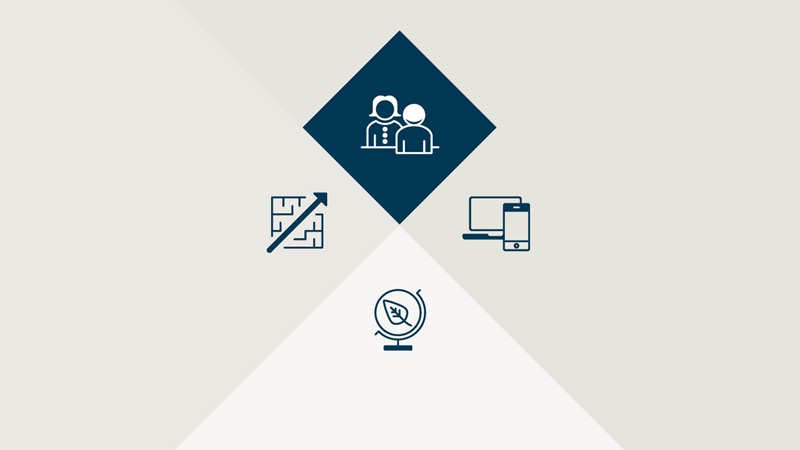 Enabling our customers to make better informed financial decisions by deepening the strength and proactivity of our advisory services
Providing advice to customers is at the core of what we do as a bank – whether it is a young family, a small start-up business or a large corporate customer.

To make the most impact for our customers, we will leverage the breadth and depth of our expertise, and we will reinforce our segmentation models in all business units, which will enable us to become even more focused and targeted in meeting the needs of our customers.

We will become even more proactive in our engagement with customers and increase adviser productivity through better tools and upskilling.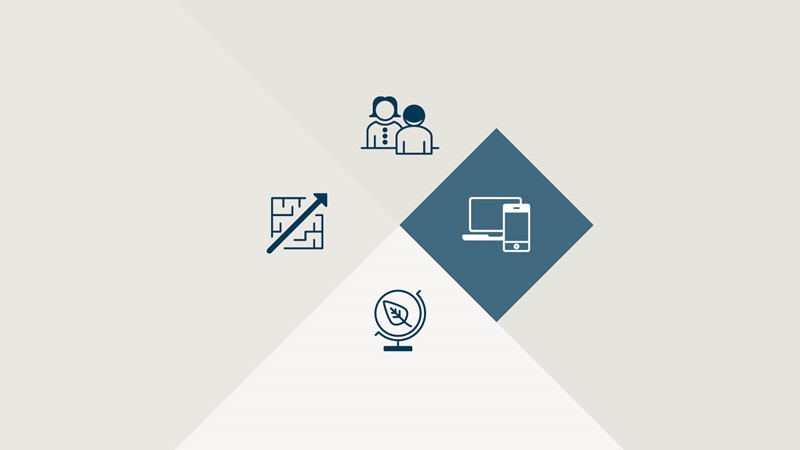 Strengthening our digital platforms and services to enable our customers to independently manage their own finances – swiftly, conveniently and securely
With our digital solutions, we already have a strong starting point, with award-winning customer platforms such as our Mobile Banking app and our District platform for business customers.

Going forward, we want to further strengthen our digital platforms and create a more coherent user experience across our Mobile Banking app and District platform, with the aim of giving even more power to our customers to manage their everyday banking needs. We will also improve our integration with partners to enable our customers to do more on our platforms to create a better experience for our personal and business customers.

Finally, we will continue to drive automation and end-to-end digital journeys to reduce the amount of manual work for our customer-facing staff.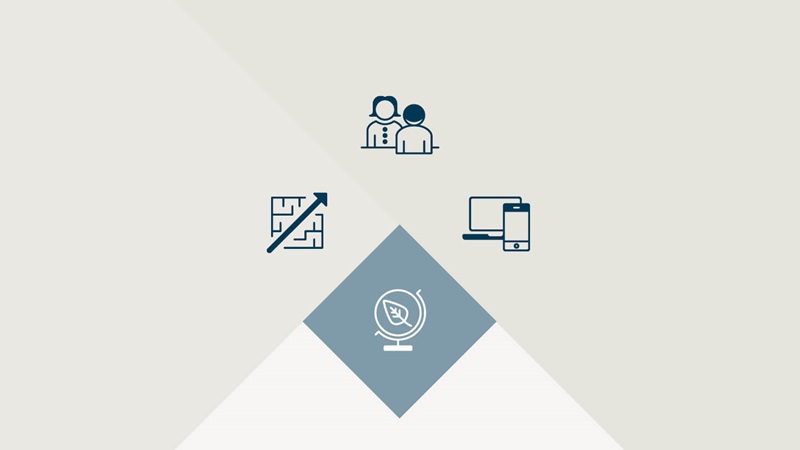 As Denmark's largest bank and one of the largest financial institutions in the Nordic countries, we have both the responsibility and the financial ability to make a difference as our customers and the societies in which we operate transition to a more sustainable future
Today, sustainability is an integral part of our business, and we are already a front-runner among our Nordic and global peers. We prioritise three sustainability themes – climate change, biodiversity and social and human rights, where we want to focus our sustainability efforts, and earlier this year, we launched our industry-leading Climate Action Plan, based on best practice standards.

We have integrated ESG into all key processes, including our portfolio and capital management, lending processes and asset management with clear CO2 reduction targets.

We have strong ESG customer advisory services and are the number one Nordic arranger of sustainable bonds. Our clear ambition is to fortify this position towards 2026.

Across business segments, we want to be the best financial partner, supporting our customers on their sustainability journeys through leading advisory services and innovative product offerings.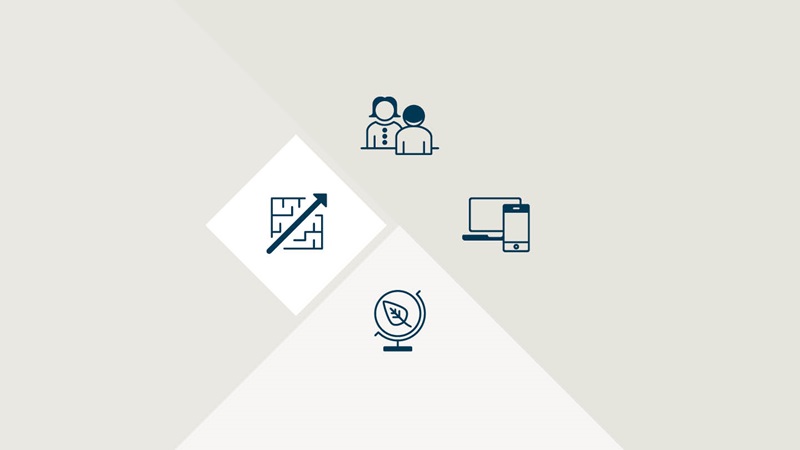 Meeting the demands of our customers and society through a relentless focus on simplicity, efficiency and security
Across the bank, we want to continue to become an even simpler, more efficient and secure bank. Danske Bank operates on one IT platform, which gives us a strong starting point for continuing to drive simplicity, efficiency and security.

We have already made significant investments to strengthen compliance, financial crime prevention and remediation.

Going forward, we will continue to develop our customer-facing digital solutions and modernise the backend of our systems to drive even better customer experiences as well as operational efficiency.
Initiatives in our business units 


Over the coming years, we will simplify our offering and make it more flexible to cater for each individual customer's needs both within and beyond conventional banking. At the same time, we will introduce a flexible engagement model that enables customers to interact with us more seamlessly, effectively and on their own terms.

Our strategic ambitions with Forward ´28 are to



cement our position as the bank of choice for the majority of personal customers in Denmark with a sharpened value proposition and commercial focus
maintain our position in the top 3 in Finland by meeting customer needs across a broad set of segments, focusing on customers with advanced needs
become the premium retail and private banking bank in Sweden for business owners and customers with advanced needs


To realise the ambitions, we will build a common platform with a powerful data engine, enabling us to always be relevant and holistic. In conjunction, to be as impactful as possible, we will have a sharpened and distinct commercial focus adapted to the dynamics in each of our markets, coupled with continuous learning efforts for all colleagues, accelerated marketing efforts in all markets and more partnerships to the benefit of customers everywhere.

Based on a thorough strategic review, we have decided to leave the Norwegian personal customer market. Despite making progress in recent years, significant investments are required to further strengthen the market position and raise profitability in our personal customer business in Norway. We have therefore initiated a process that will result in the exit of the Norwegian personal customer market to focus investments on other parts of our portfolio.



Our Forward '28 strategy for business customers builds on the strategic journey we have been on over the past years, where we have harmonised our offering and setup across the Nordic region and improved our services to better match our customers' needs. With our new strategy, we aim to be the market leader for Nordic business customers with advanced or international needs and sustainable transition ambitions.

Our key levers to obtain this are:


Increased focus on business customers with advanced or international needs, while targeting attractive business customers with more simple needs by scaling our digital services model.
Investing in our offering of convenient digital solutions to enable our business customers to handle their daily banking easy and efficiently.
Strengthening our advisory services further to continue to offer expert advice from the strategic perspective of customers throughout their lifecycles.
Building sustainability leadership by providing advice, insights and knowledge on sustainability and by investing in new products and partnerships.


Additionally, together with our Large Corporates & Institutions unit, we will leverage our setup across business and corporate customers to improve efficiency and enhance cross-selling opportunities. For instance, this entails increased integration as well as future-proofing our corporate digital platform.



Our Forward '28 strategy for our Large Corporates & Institutions unit is built upon our strong foundation and past years' strategic journey to become a full-scale Nordic wholesale bank. In combination with our strong customer relations proven by high customer satisfaction, our leading product position and great commercial momentum, we have a solid starting point for setting our future direction.

Our key growth levers are to



continue our corporate growth journey outside Denmark, with the largest opportunities in Sweden
strengthen and leverage our One Corporate Bank setup together with our Business Customers unit to improve efficiency and enhance cross-selling opportunities
deepen relations with Nordic institutions and expanding our share of wallet in existing asset classes and selectively adding new asset classes


To execute on these growth levers, we will initiate several strategic enablers including accelerating our digitalisation efforts on our daily banking and Markets platforms, advancing our sustainability agenda and ensuring a strong, future-proof advisory setup.
2026 financial targets
We have set new financial targets for 2026, which reflect our ambition to deliver a solid return on equity, continue to simplify and raise efficiency, lower costs and to consistently generate and distribute capital to our shareholders based on low risk levels:
Return on equity


13% with a CET1 ratio of above 16%
Cost/income ratio


Around 45%