Interim report H1 2021
" In the first half of 2021, we saw higher customer activity, primarily from our large corporate and institutional customers, as the Nordic economies have recovered during the latter part of the period, which together with especially our strong capital markets performance resulted in a positive development in our total income. We have progressed with the execution of our plan to become a better and more efficient bank, digitalising customer journeys, strengthening our compliance and further improving our cost development."
Carsten Egeriis
Chief Executive Officer
Download the report
7.0%
Return on equity after tax
5.9
Net profit (DKK billions)
Facts & figures
Our financial Fact Book is updated every quarter. It covers financial statistics, key statistics and macroeconomics.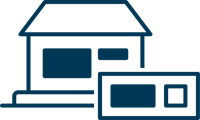 2.4m
eBanking, Mobile and Tablet Banking customers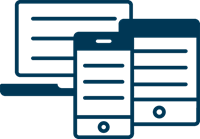 Annual general meeting
Danske Bank A/S held its annual general meeting on Tuesday, 16 March 2021 at 3.00pm.

Find the most relevant files
Conference call
On 23 July at 8:30 CET, CEO Carsten Egeriis and CFO Stephan Engels presented the Interim report for first half of 2021.
Analysts & consensus
Ratings from equity analysts covering the Danske Bank share and consensus earnings estimates for 2021-2023.
See ratings and estimates
Regulation
Statements and comments from the Danish FSA and information about EU stress tests, the EBA and the Capital Requirements Directive and Regulation.
More on regulation
Debt
We issue debt instruments on the international financial markets, and they are among the highest rated in Europe.
More on debt
Contact us
If you would like more information about Danske Bank's activities, please contact us at Investor Relations. Direct contact information can be found below, while general inquiries can be directed to
investor.relations@danskebank.dk