Behind byFounders is a collective of more than 50 successful entrepreneurs from Denmark and the rest of the Nordic region, including the founders of Skype, Vivino and Kahoot. The venture fund also enjoys support from The Danish Growth Fund (Vækstfonden) and a number of international funds.
Offering both financing and operational assistance, byFounders also provides strategic advice and facilitates access to a large international network for the selected start-ups.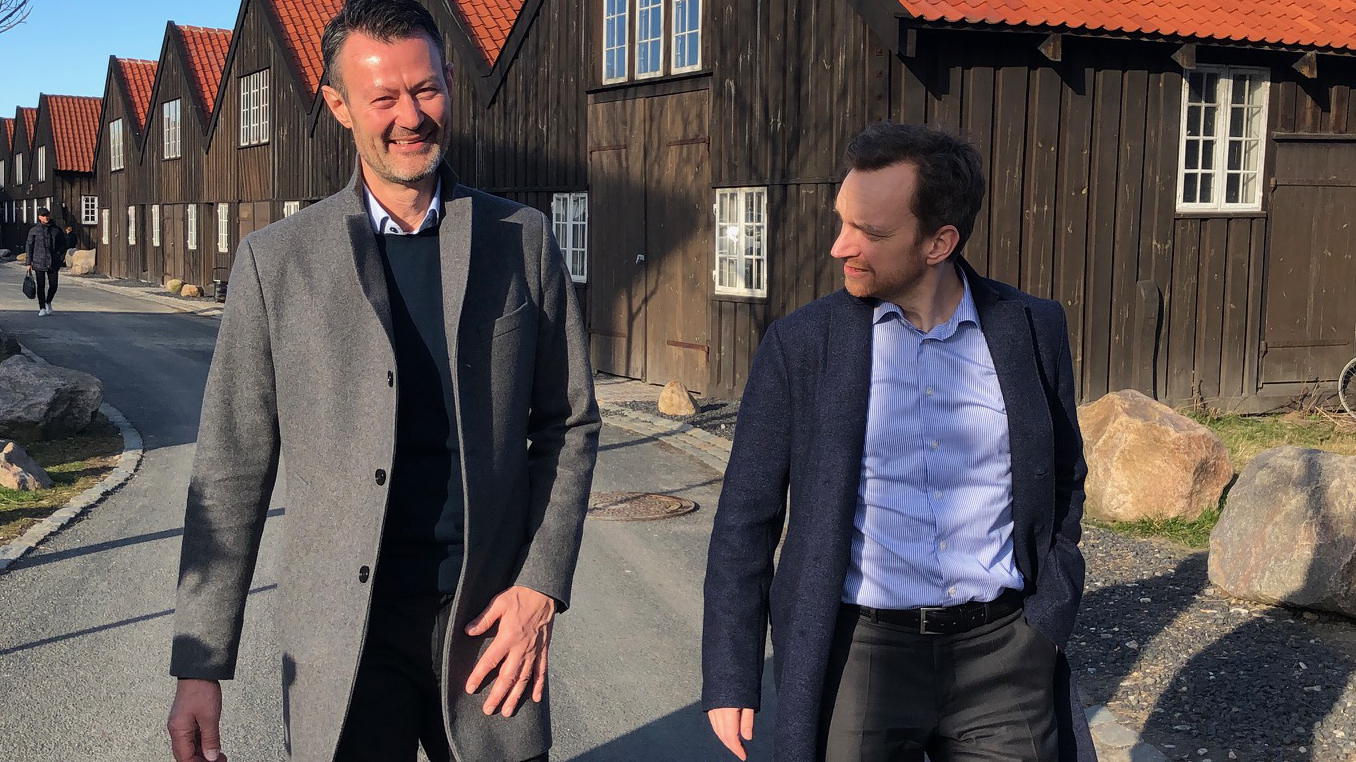 Picture: Tommy Andersen, byFounders and Frederik Gjessing Vinten, Head of Group Development, Danske Bank

Insight into the newest technology contribute to the best customer solutions
For Danske Bank, this investment is not only a strategic commitment aimed at supporting job creation across the entire Nordic region but it also secures access to innovation and new business opportunities.