Copenhagen Pride Week is a celebration of diversity and the right to be yourself, regardless of your gender and sexual orientation. At Danske Bank, we want to support this message, because we see diversity among our staff as a strength and a key part of offering the best possible customer experiences. With more than 20,000 employees, almost three million customers and a presence in 16 countries, a diversity of backgrounds, languages and perspectives is already a large part of our daily lives.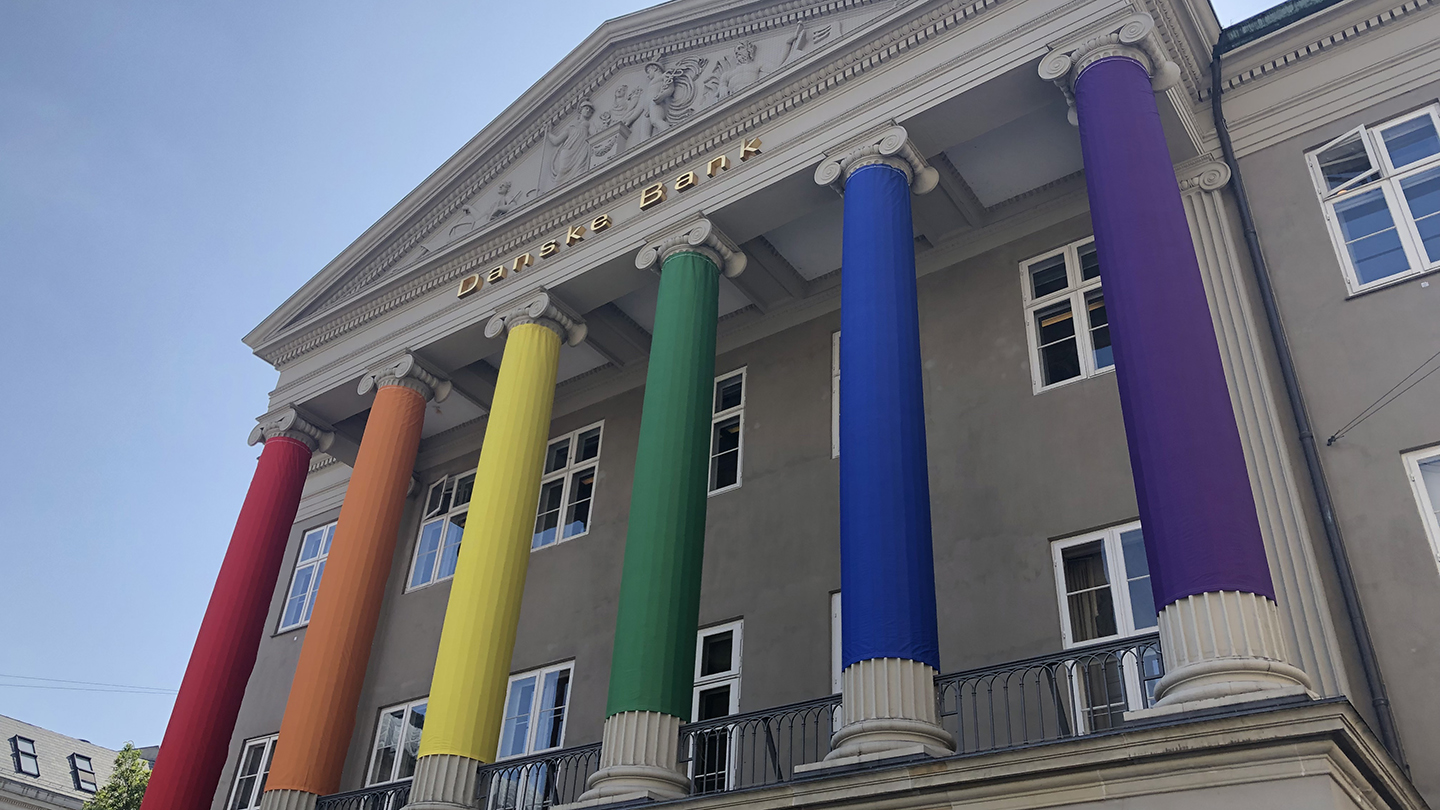 A range of activities
This year, Danske Bank will celebrate Copenhagen Pride with a range of activities. Among other things, we will decorate our main building at Kongens Nytorv and our Vesterport branch in Copenhagen, both of which are located on the Pride route. A procession of almost 300 employees and family members, including several people from Danske Bank's senior management, will participate in the parade with the slogan 'Free to be Me'. Finally, we're sponsoring Copenhagen Pride, and throughout the week we will mark the event internally with presentations by external guest speakers focusing on diversity.