Financial results 2022
"Customer activity remained good, and progress in core banking activities in a challenging operating environment. While the deteriorating macroeconomic outlook and higher interest rates are expected to impact both businesses and households, the quality of our lending book remained strong with low loan impairment charges that consisted primarily of increased management buffers. This ensures that we can continue to support our customers in navigating the difficult macroeconomic conditions.

Further progress on the sustainability agenda with ambitious sustainable finance targets and clear commitment to green transition."
Carsten Egeriis
Chief Executive Officer
Facts & figures
Our financial Fact Book is updated every quarter. It covers financial statistics, key statistics and macroeconomics.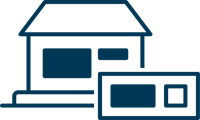 2.4
million eBanking, Mobile and Tablet Banking customers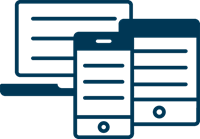 Annual general meeting
Danske Bank holds its annual general meeting once a year.

Our last annual general meeting was held on 16 March 2023.
Find the most relevant files
Conference call
On 2 February at 8:30 CET, CEO Carsten Egeriis and CFO Stephan Engels presented the Annual Report 2022.
Contact us
If you would like more information about Danske Bank's activities, please contact us at Investor Relations. Direct contact information can be found below, while general inquiries can be directed to
investor.relations@danskebank.dk