Supporters and sympathisers took to the streets on Saturday cherishing the news that Joe Biden had won the election but the economic reality awaiting the new president is nothing much to cherish.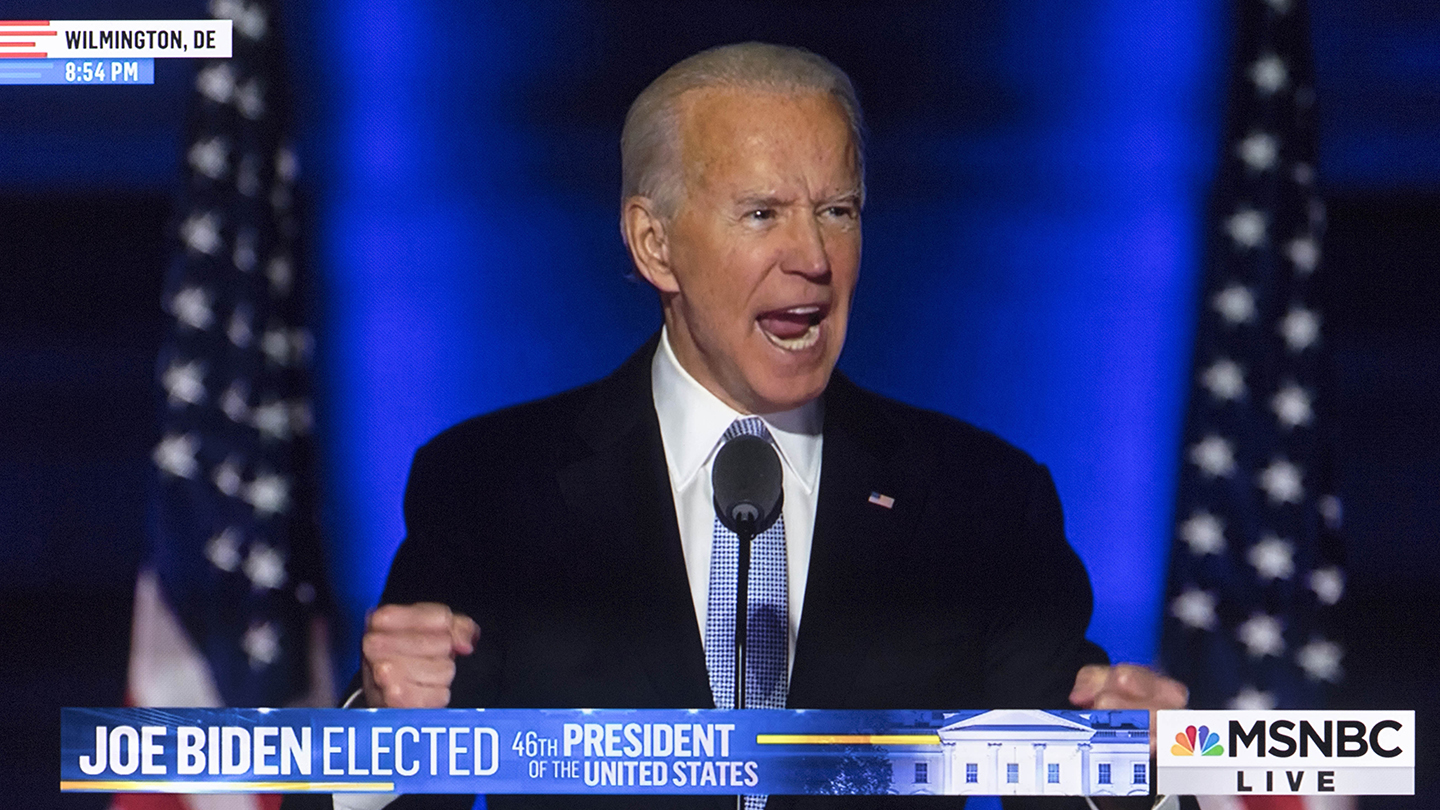 Billede: Msnbc/Zuma/Ritzau Scanpix
"First of all, we are now seeing a third wave of rising COVID-19 infection numbers, which are now around 100,000 a day in the US. Hospital admissions are already on a sharp increase and mortalities also starts ticking upwards. Joe Biden has made clear that he will address COVID-19 fundamentally diffierent from Donald Trump but the question is how much he can actually achieve when so many initiatives are taken at state level", says senior analyst at Danske Bank, Mikael Milhøj.
"And secondly, the is still in the midst of an economic crisis", he continues.
"Although the US economy is now in better shape than in April, when economic activity had fallen off a cliff, private consumption is still 2.6% lower than in February. This is in line with the decline at the worst point during the financial crisis, which until COVID-19 was the worst crisis since the great depression. We also see the crisis in employment numbers with around ten million fewer jobs than in February", says Mikael Milhøj.