Key takeaway 1: Enabling customers to invest in the sustainable transition
In March earlier this year, the EU Sustainable Finance Disclosure Regulation (SFDR) entered into force. The purpose of the new regulation is to ensure further transparency on sustainability aspects in investment products and the financial sector.

As a result, Danske Bank has set new targets for Asset Management that commit us to expand our offerings, so more responsible investment products will be available for our customers.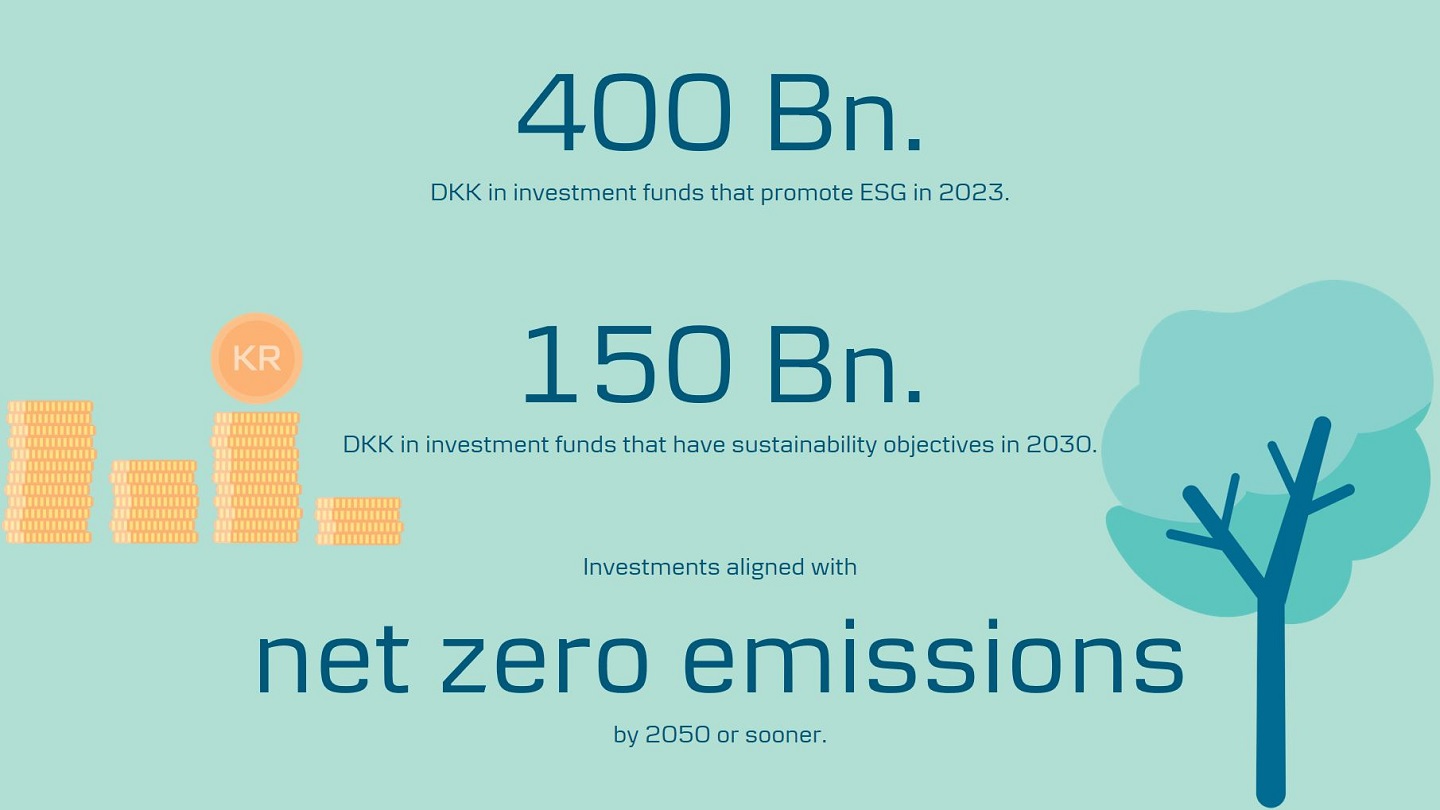 Key takeaway 2: Supporting sustainable progress through active ownership
We actively influence companies to adopt more sustainable business practises through direct dialogue, engagement and voting at the annual general meetings.

During the past year, the climate agenda was the topic most often discussed with the companies we invest in on behalf of our customers.

In addition, there has been an increasing attention to social issues like Employee health and safety, which was the second most common ESG topic for Danske Bank's portfolio managers to engage with companies on in 2020. The main reason is the outbreak of COVID-19 that has increased focus on how companies ensured the health and safety of their employees as part of protecting their business and slowing the spread of the virus.

In addition to engagements, the bank voted at more than 5,200 general meetings during 2020, which is an increase from 406 in 2019. Read more about this in the Active Ownership Report.

Key takeaway 3: Enhanced sustainability standards promoted through investment restrictions
Danske Bank has expanded investment restrictions from 326 companies in 2020 to 786 companies in 2021 to promote enhanced sustainability standards. As a result, we restrict certain companies involved in activities causing significant adverse impacts on sustainability factors, with weak sustainability practices or no minimum social safeguards.

The bank has for instance restricted 18 companies involved in deforestation. These companies were primarily linked to the clearing of tropical rainforests in Brazil (Amazon) and in Malaysia, Indonesia and Borneo.

Deforestation in Brazil is linked to agricultural expansion, whereas deforestation in Malaysia, Indonesia and Borneo is more explicitly related to palm oil plantations. The bank have restricted companies directly involved in deforestation through their own operations as well as companies involved in deforestation through their supply chains.