With its 6,000 users, its 18,500 job offers and almost 300,000 applicants, The Hub has well and truly established its name as one of the most successful platforms supporting Nordic start-ups in scaling their businesses.

The Hub helps start-ups by meeting one of their most critical needs: bringing together the right team. For some, this could be a matter of bringing the right competencies into the founders group to ensure that finance, strategy, customer focus and creativity are all covered; for others, it could be a matter of ensuring that employees have the right level of IT, design and administrative skills.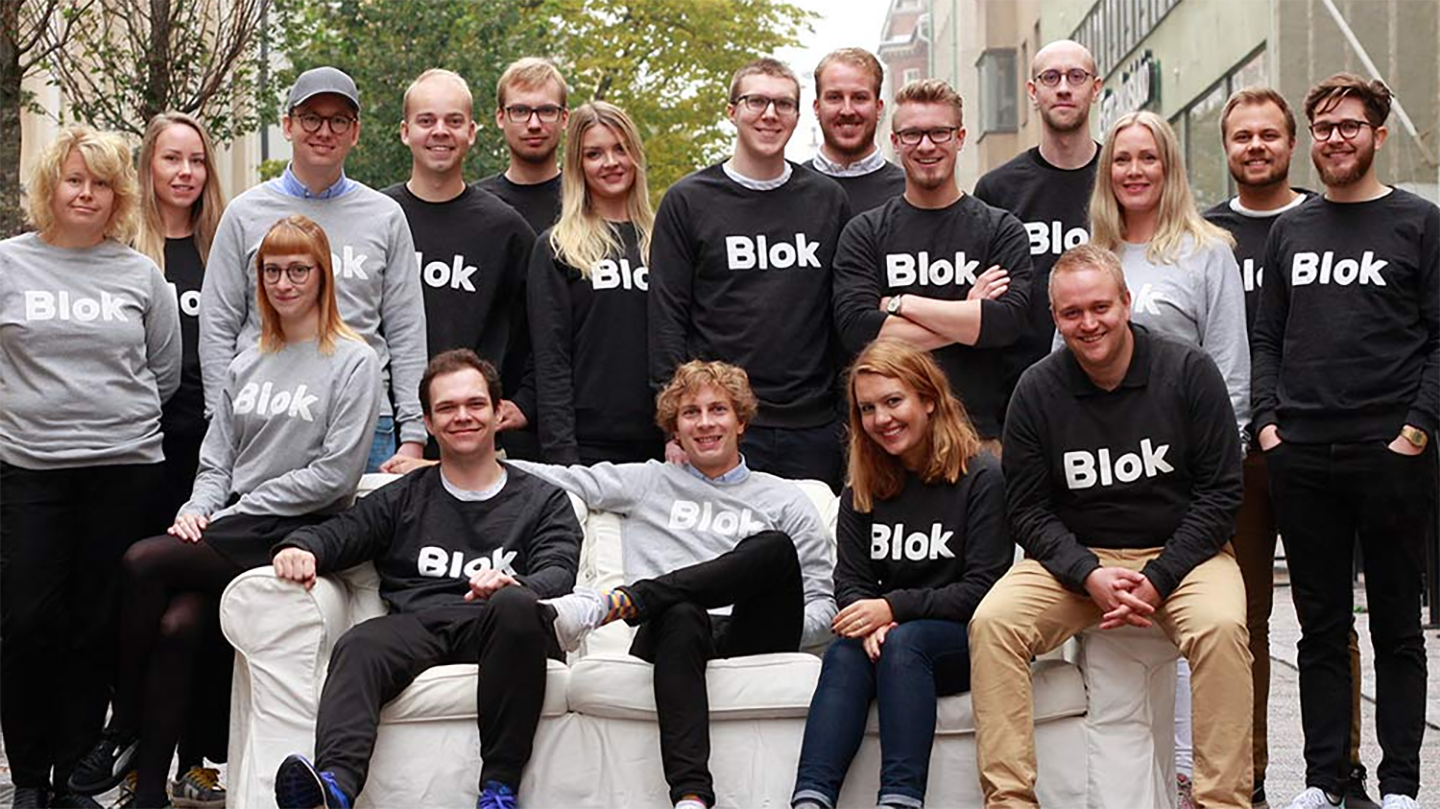 Image: Blok.ai team



"The Hub has helped us to find top talents, and it's our preferred tool for handling applicants. The platform is easy and quick to use, and the opportunities The Hub affords us for marketing our vacant positions is invaluable. We are really grateful for this this service", says Rudi Skogman, Co-Founder and CEO, Blok.ai.

New visual overview of the recruitment process
Start-ups, HR and talent-managers can look forward to a significantly expanded and visual-overview-based recruitment process that allows them to better and more flexibly organise their applicant channels. Each job ad now has its own individual overview. Within this overview, the recruiter can simply drag-and-drop applicants into different categories, such as 'has applied', 'invite to an interview', 'interview', 'recruited' or 'rejected'. At every stage, it is also possible to write notes, for example on who is doing what or argumentation for recommending a candidate.

Stronger employer branding
In addition, it is now possible for start-ups to boost their visual presence on The Hub, thereby making themselves even more attractive to applicants and investors. On their profile – which now has a new, simple and clear design – start-ups can introduce their team and their investors and can present the benefits that employees working for the company enjoy. Such benefits can include work-life balance and wellness initiatives.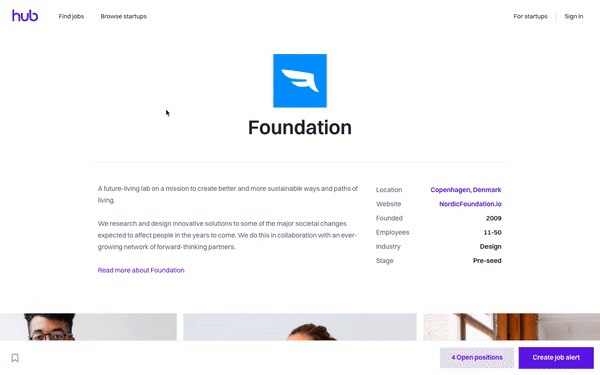 Gif: The possibilities when building a profile as a startup on The Hub



New and interactive search function and notifications
Using The Hub is now also much easier for applicants, thanks to a new and interactive search function that makes it easy to find specific jobs in specific areas. Applicants can also activate notifications for new job ads that match their competencies and preferred geographic location.
Also, new search options have been introduced that enable investors to filter start-ups on the basis of start-up size and stage of growth.

More about Danske Bank's societal impact strategy
More than ten years ago, Danske Bank joined the UN global compact – a United Nations initiative that has established ten principles in a framework covering how companies work with corporate social responsibility. As part of our ongoing endorsement, we support the UN Sustainable Development Goals (SDGs), and we have chosen to focus on three strategic themes in order to boost the impact of our efforts:
The Hub – what you need to know 
Free-of-charge community platform set up in 2015 by Danske Bank and Rainmaking.
Available in Denmark, Norway, Sweden, Finland and Northern Ireland.
Has since its launch helped more than 6,000 start-ups with growth, funding and, in particular, recruitment tools.
In addition to being a platform for posting job ads and receiving applications, The Hub gives start-ups the opportunity to showcase themselves to investors and provides access to standardised contracts, pitch-decks and more.