The Struer-based development hub Sound Hub Denmark has made an agreement with Danske Bank, which means the start-ups and companies that are part of this hub will have access to counselling from the bank's specialists in growth and expansion.
Through Sound Hub Denmark's unique sound universe start-ups, companies and institutions can share knowledge, competences and well-equipped test facilities to create growth and jobs in innovative companies within the sound and acoustics domain.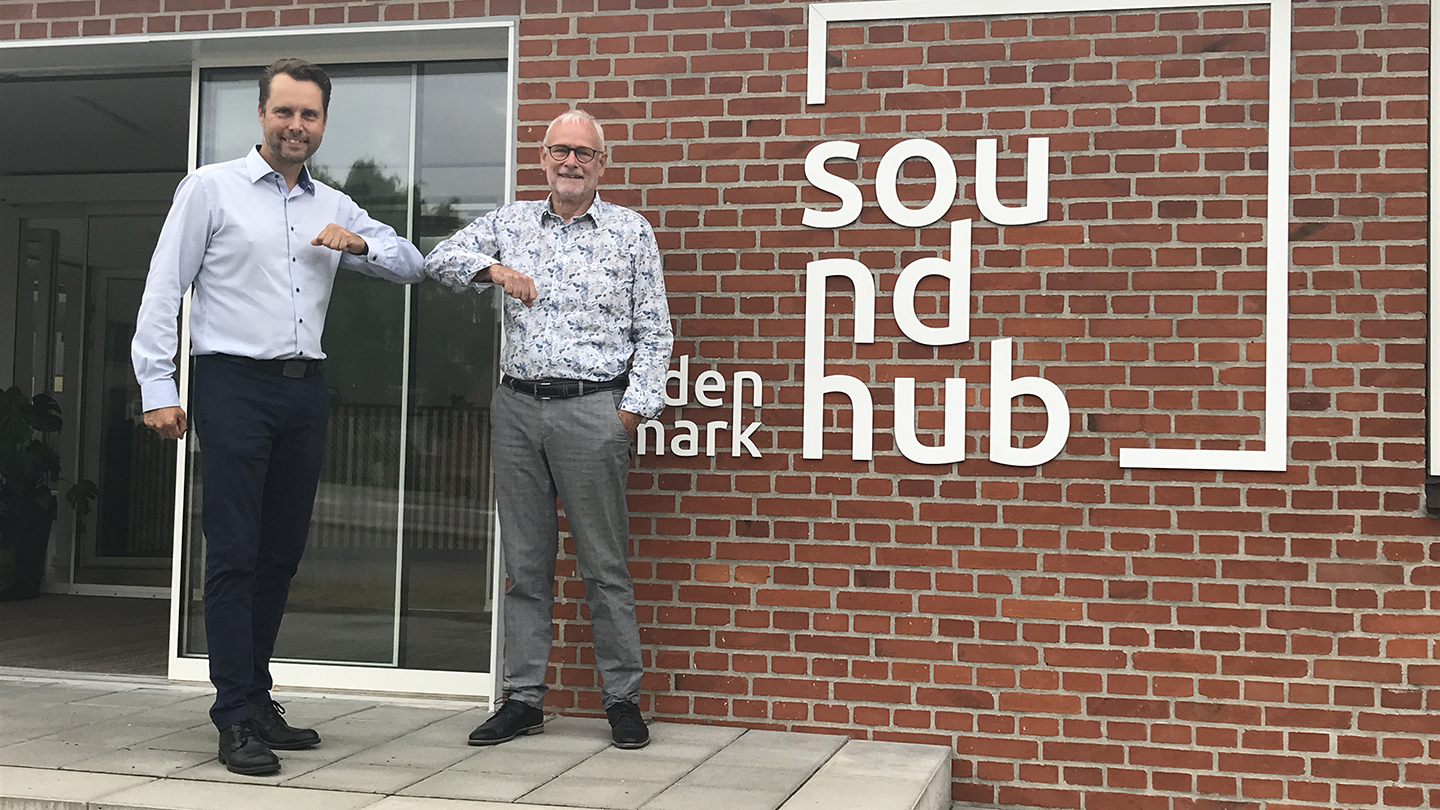 Image: Heinrich Dalager, Growth Advisor from Danske Bank and Peter Petersen, CEO at Sound Hub Denmark.
Collaboration supports the vision
For Danske Bank, the collaboration with Sound Hub Denmark supports the bank's vision to make it easier for new companies and growth companies to accelerate their expansion, pursue their ambitions and contribute positively to the development of our society.
"Sound Hub Denmark's specialised focus on innovation in sound is a perfect match to our focus on helping start-ups in Scandinavia through networking and relation-building with advisors and investors. Typically, start-ups at Sound Hub Denmark have an international perspective, and that fits our ability to support them around the world," states Heinrich Dalager, Growth Advisor from Danske Bank.