Danske Bank will soon begin issuing payment cards produced from recycled plastic, with the ultimate goal of replacing all existing plastic payment cards currently used by Danske Bank customers.
After a period of thorough testing, the first more eco-friendly payment cards are now in production, and the first customers can expect to start using them early in the new year. With its new initiative, Danske Bank becomes one of the first banks in the world to issue payment cards made of recycled plastic.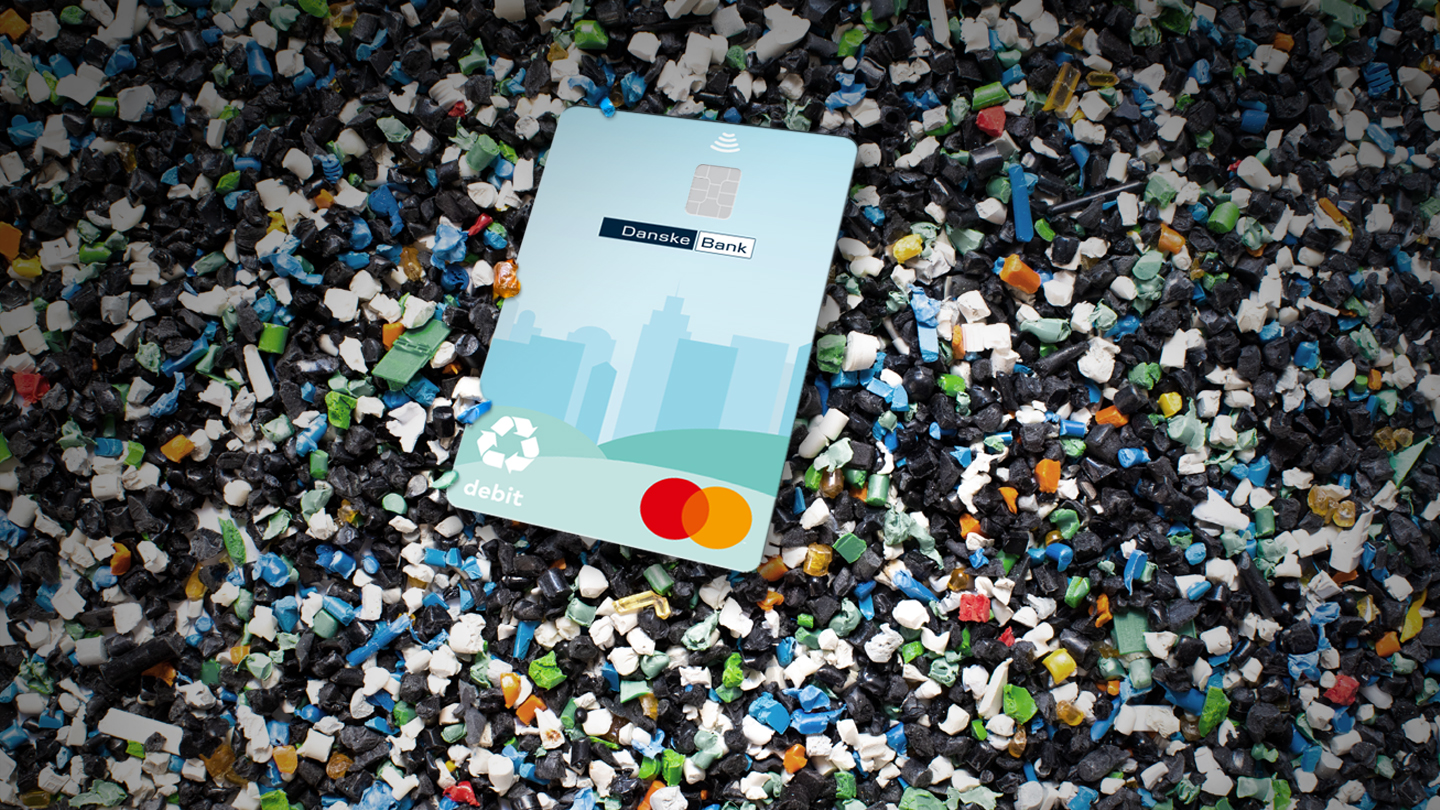 The more eco-friendly payment cards consist of 86% recycled plastic. Among other things, better recycling of plastics means reduced CO2 emissions and less plastic waste ending up in our natural and marine environments. Accordingly, the transition from the standard plastic payment cards to the new recycled plastic payment cards will contribute to a better environment.