Looking for the logon? Find logon to Business Online, eBanking, MobilePay Business, etc. here.
Go to logon
Active ownership: Companies increasingly impacted by sustainability
Our new report for active ownership illustrates the increasing focus on environmental, social and corporate governance (ESG) topics from an investment perspective. It shows the soar in sustainability issues that could have an impact on company performance and thereby the potential return to Danske Bank's customers.
Read more
Nordic Outlook - October 2019
Nordic Outlook is economic and financial trends from the Nordic countries, prepared by our analysts. Highlights from October 2019: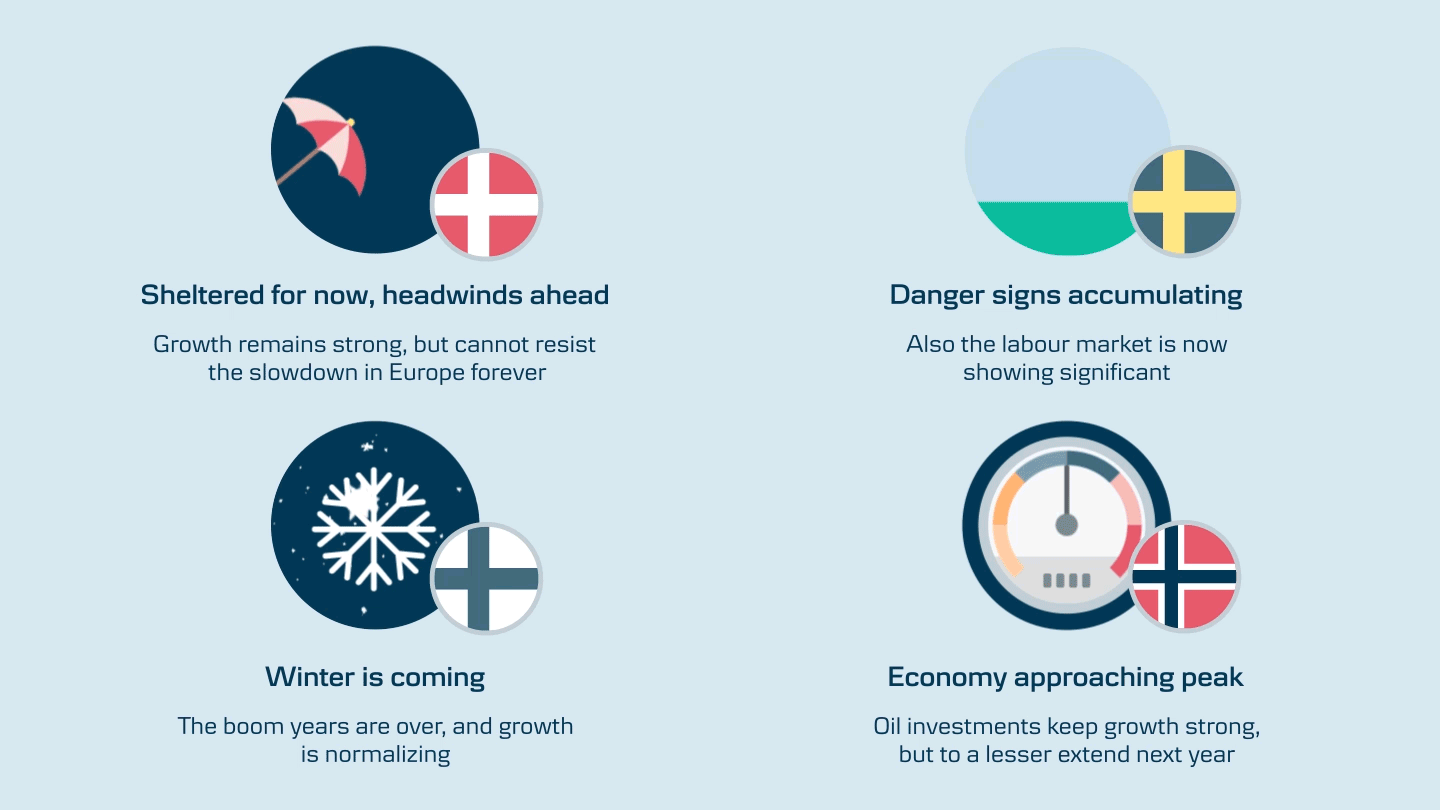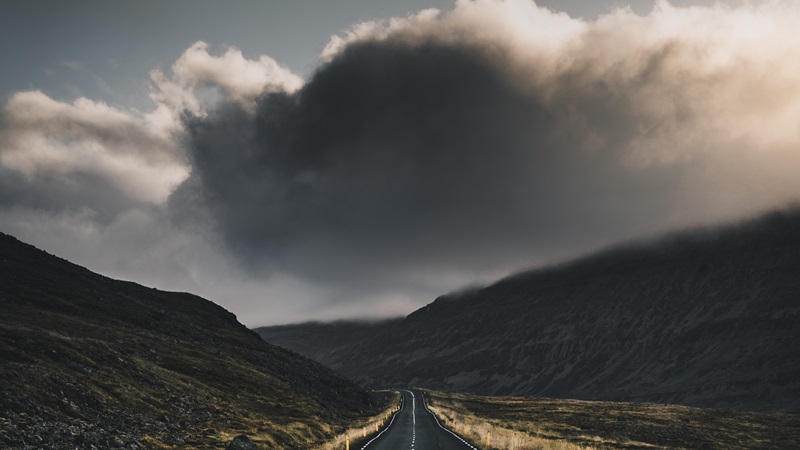 Risk of global economic downturn
Increased globalisation means that an economic downturn in one place may spread to the rest of the world.

Danske Bank's analysts are seeing ominous signs that such a downturn may materialise in the next year or two.
Read more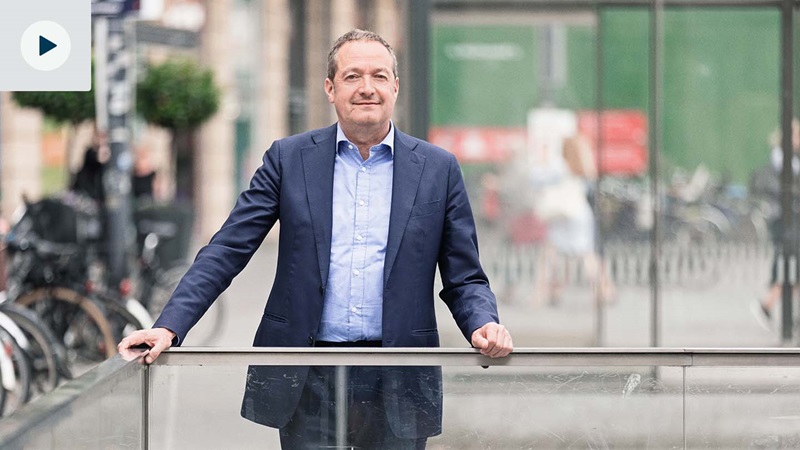 Danske Bank becomes a signatory to the UN Principles for Responsible Banking
Danske Bank has signed the Principles for Responsible Banking developed by the United Nations Environment Programme Finance Initiative (UNEP FI). "Becoming a signatory is important as it commits us to embedding sustainability and our role in society into the core of our business", says CEO in Danske Bank, Chris Vogelzang.
Read more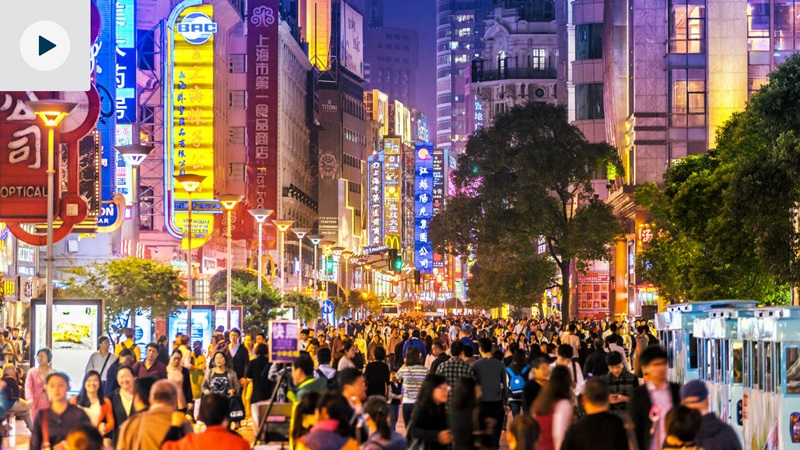 Chinese Office eases Danish businesses' access to attractive market
This summer media quoted a recent DCCC report (Danish Chamber of Commerce in China) based on input from Danish businesses concluding that new legislation and tightening of rules have made it more difficult for Danish businesses to enter the luring Chinese market. Danske Bank is trying to make that entry easier though our local Chinese Office setup.
Read more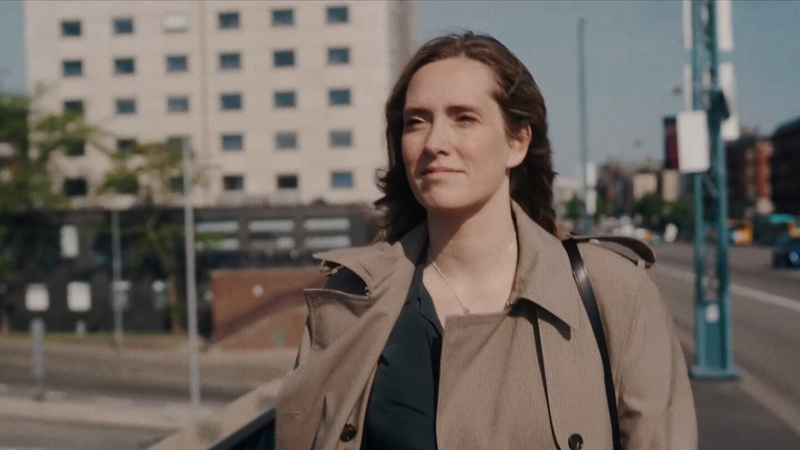 The self-employed enjoy their work more, but everything is not sunshine and roses
"A full 39 per cent of those who are self-employed have no desire to change their work life. For the population in general, that number is only 11 per cent", says private economist Louise Aggerstrøm Hansen. On the other hand, almost half of those self-employed fear that their business will go down if they fall ill.
Read more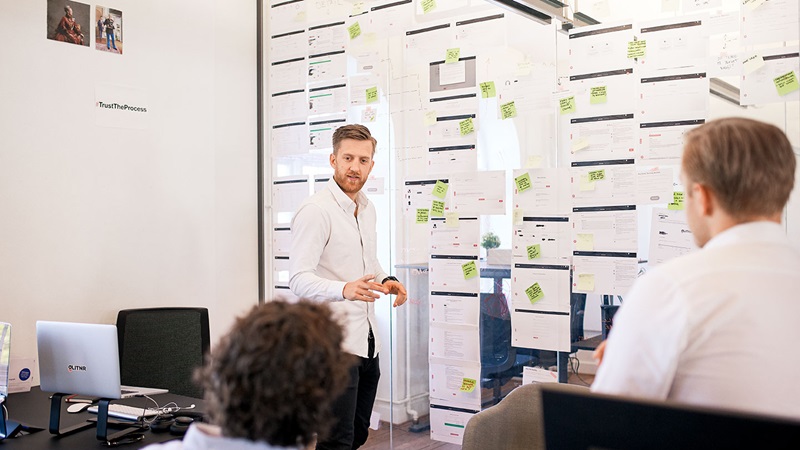 New study: It pays to invest in sustainable start-ups
More investors in the Nordic countries are choosing to invest in start-ups that earn a profit by making a difference. Now a new study shows that investors not only gain a beneficial social or environmental value from such investments but also gain a tidy financial return. The report has been compiled by The One Initiative with support from Danske Bank.

Read more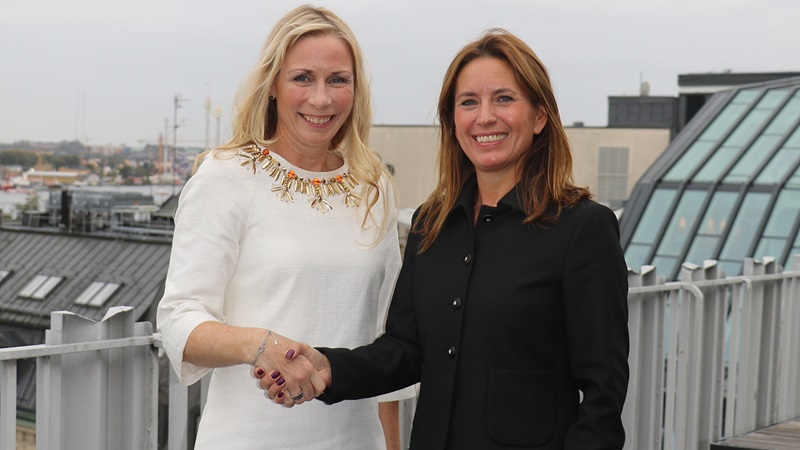 Swedish HSB chooses Danske Bank for its home savers
HSB is improving its home saver offer by switching banking partner from Swedbank to Danske Bank. This will mean more advantageous terms and conditions for HSB home savers and more funds to choose from.
Read more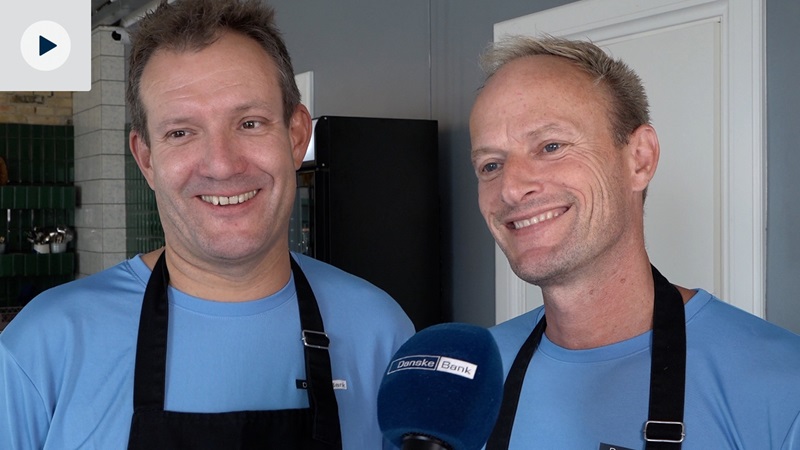 Time to Give supports initiative providing meals to the severely ill
Earlier this year, Danske Bank launched the voluntary-work initiative Time to Give – a programme that gives employees the opportunity to spend one workday per year carrying out voluntary work. Many employees have already begun making a difference through the programme – for example in eastern Jutland, where Troels and Michael are supporting the NGO Det Kærlige Måltid.
See video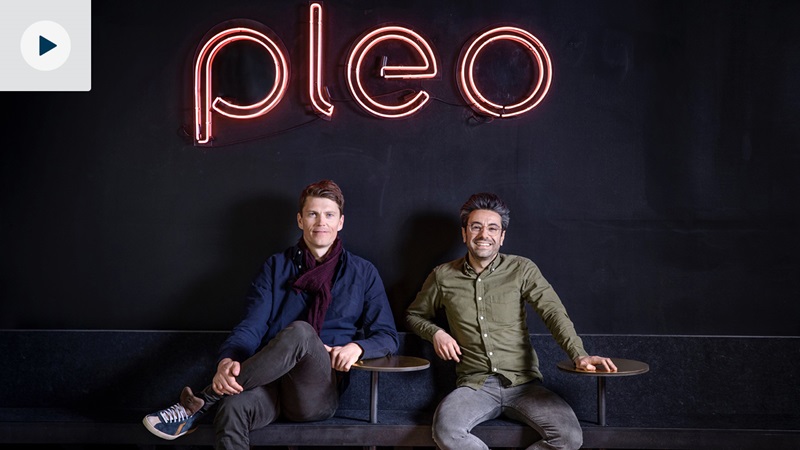 Fintech that is rethinking expense reporting expands cooperation with us 
Say bye bye to crumpled receipts, vouchers that have gone missing and the hassles of personal outlays. Fintech Pleo offers a business solution that automates expense reporting via intelligent software and a corporate card, and now they are expanding their cooperation with Danske Bank.
Read more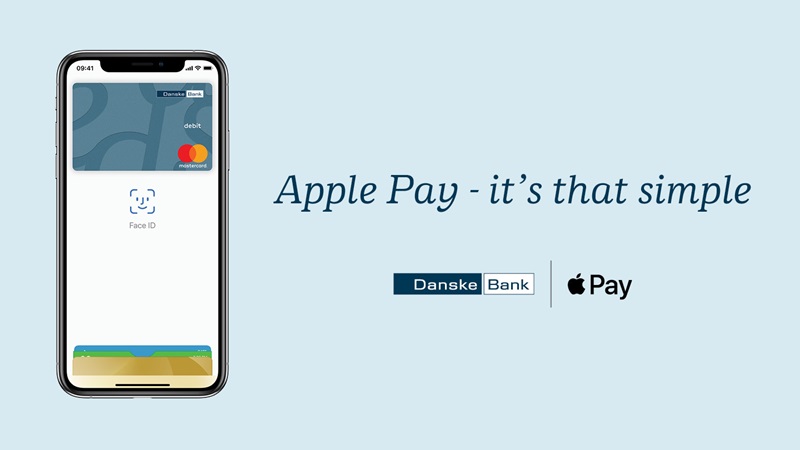 Apple Pay now available to Danske Bank customers
Danske Bank customers will now be able to use Apple Pay – an easy and secure way to pay. With Apple Pay on iPhone, Apple Watch, iPad and Mac, customers can make fast and convenient purchases in shops accepting contactless cards, in apps and on websites.
Read more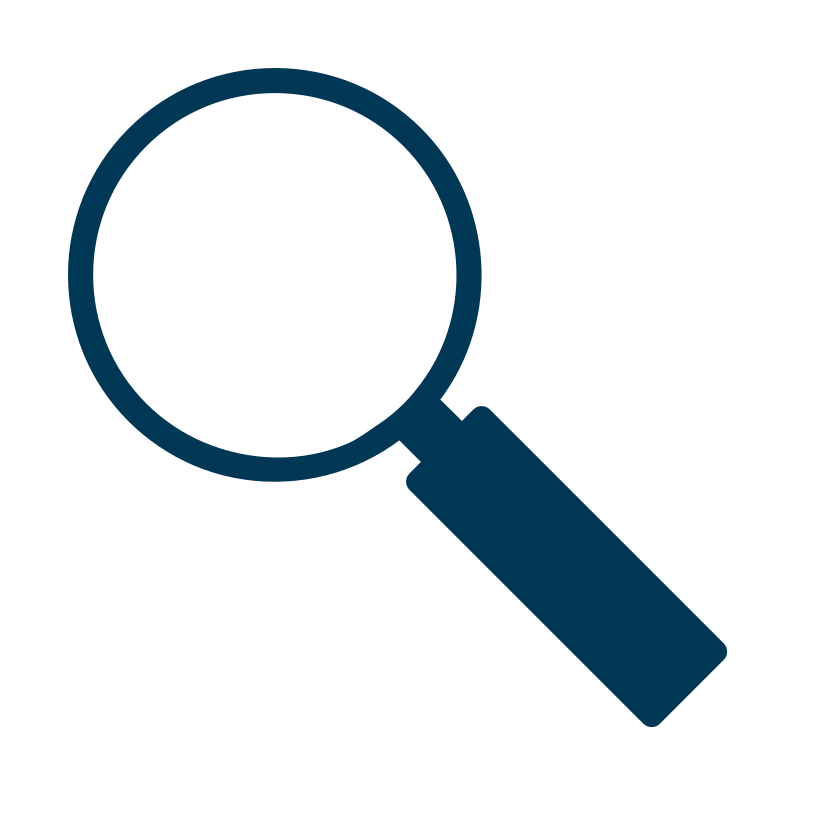 Investigations of Danske Bank's branch in Estonia
In September 2017, Danske Bank launched thorough investigations into its branch in Estonia on the basis of suspicions that the branch was used to launder many billion kroner in the period from 2007 to 2015. On this site, you can read facts about the investigations, watch a webcast of the press conference, download the report and get a timeline of events.
The Danish FSA
The latest statements, decisions and supervisory reactions from the Danish Financial Supervisory Authority.

Read more