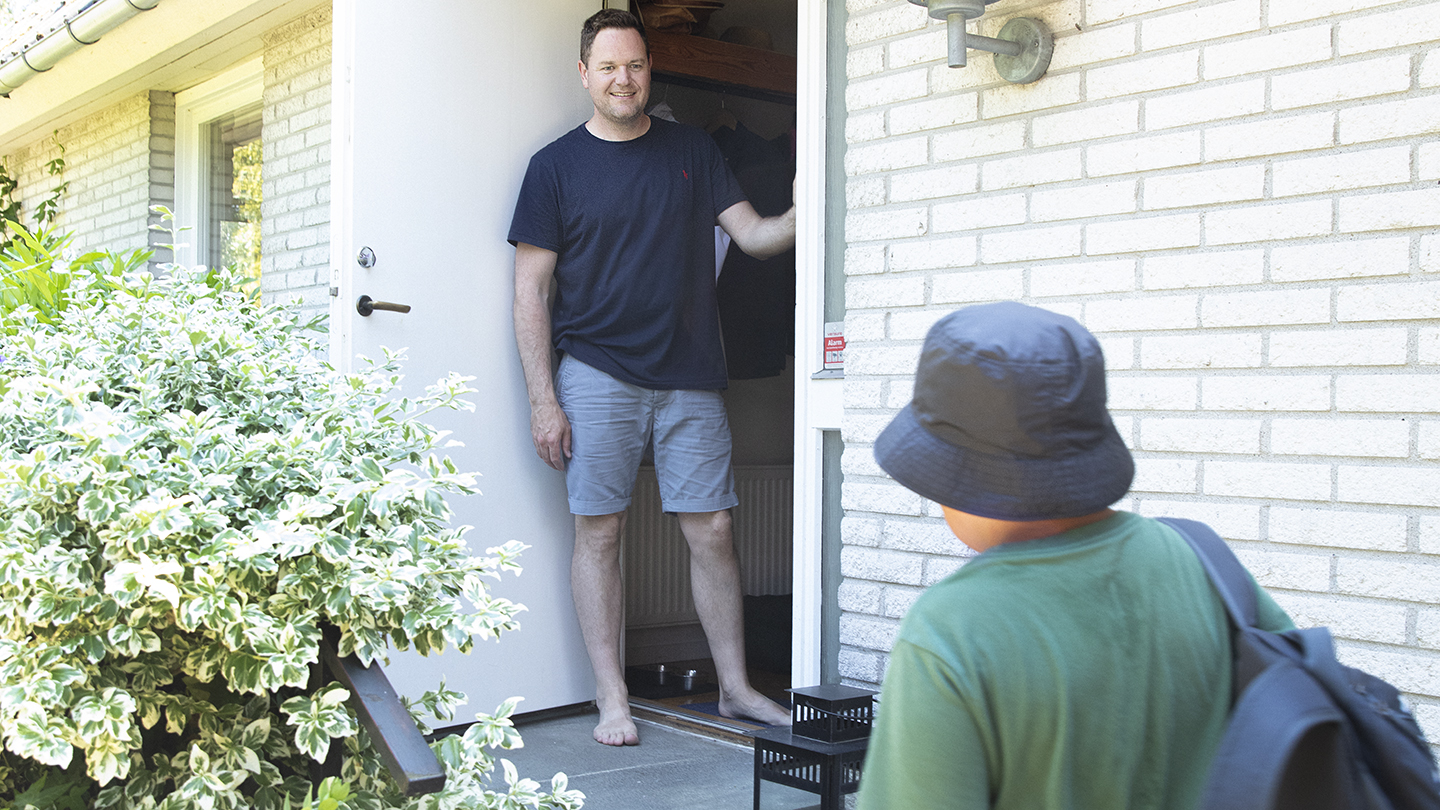 Photo: Morten has had a lot of time freed up that he spends on his kids instead. (Photo: Thorkild Christensen)

Previously, Morten ate his breakfast in silence. He closed the door carefully behind him when he left for work so he didn't wake his sleeping family. From his home on Møn, Morten has a 1½-hour drive to Danske Bank in Høje Tåstrup, and to avoid the worst of the rush hour he drove off from home at 6.30 to be at the office by 8.00.

But that is no longer the case. Morton is one of the many thousands of Danske Bank employees who have said yes to a cash subsidy of DKK 8,000 to set up a more permanent home office – and thus yes to a future with more working from home and flexibility during the workday.