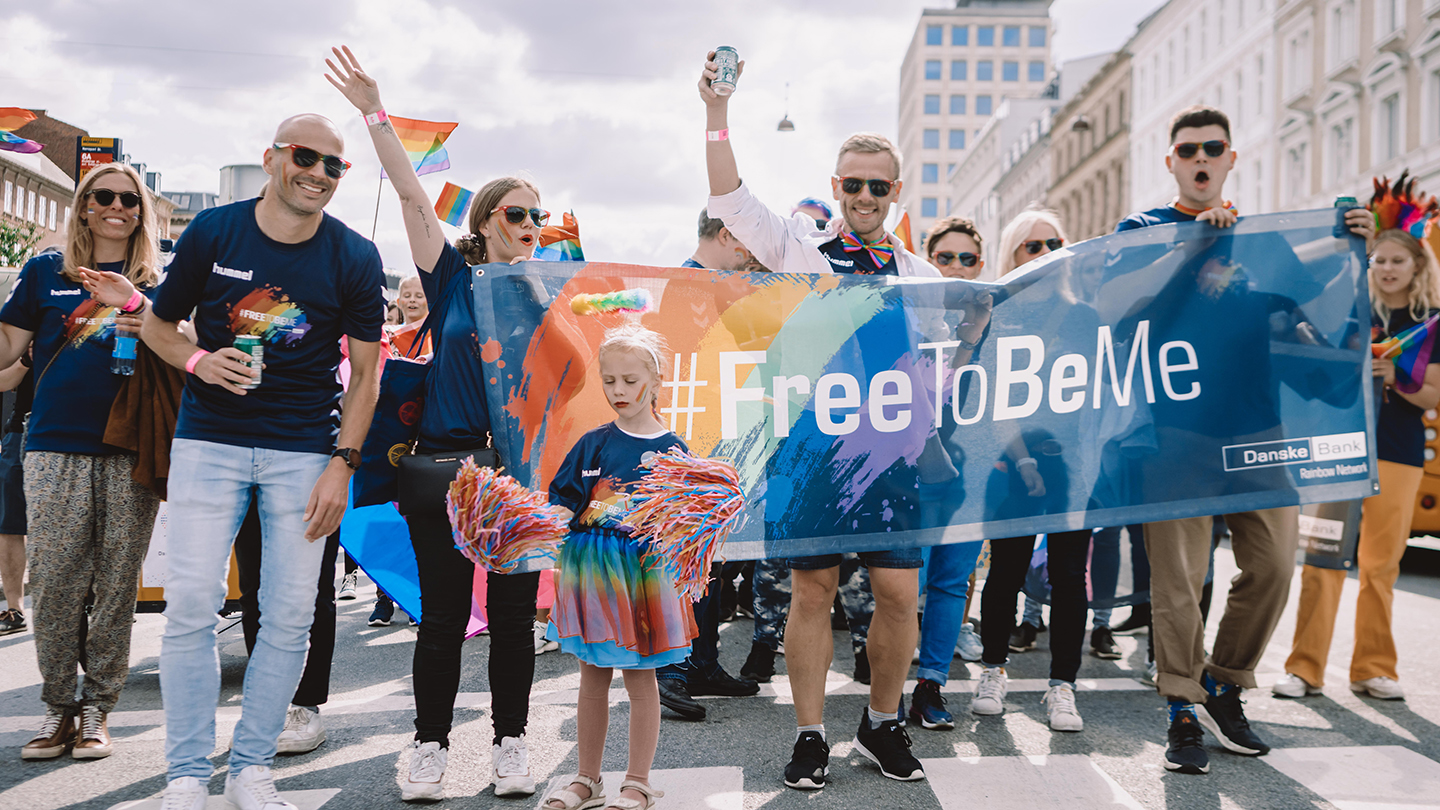 Image: Danske Bank employees participate in Copenhagen Pride Week in 2021.
After two years of Covid-19 restrictions, the 2022 Copenhagen Pride Week will culminate with its trademark, colourful parade through the streets of Copenhagen on Saturday 20 August – and Danske Bank will be proud to hoist its rainbow flag and join in.

Underpinning the party and the glitter is a strong message about freedom. The freedom to be who you are.

"By participating in Pride events across the country, we at Danske Bank are sending an important signal that we want a diverse and inclusive culture that reflects the societies we are part of, and where everyone has the same opportunities. We will only achieve that if we all work for diversity every single day," says Karsten Breum, Chief People Officer at Danske Bank.

Everyone's responsibility
Pride is often associated with sexuality, but diversity and inclusion are about much more than that. Breaking down taboos, having a whole identity as a person, awareness of how the actions of the majority affect minorities are key issues.

"I have felt a little lonely as a minority for a number of years, so finding out there are colleagues who support the LGBTQ+ agenda means something," says Ninna, who works at Danske Bank and has previously helped the bank draw up an instruction for supporting transgender people who undergo a transition at work.

In these videos, you can meet Ninna and four other colleagues who explain why diversity is a strength, and why it is important that those who do not feel part of a minority become strong allies of those who do.