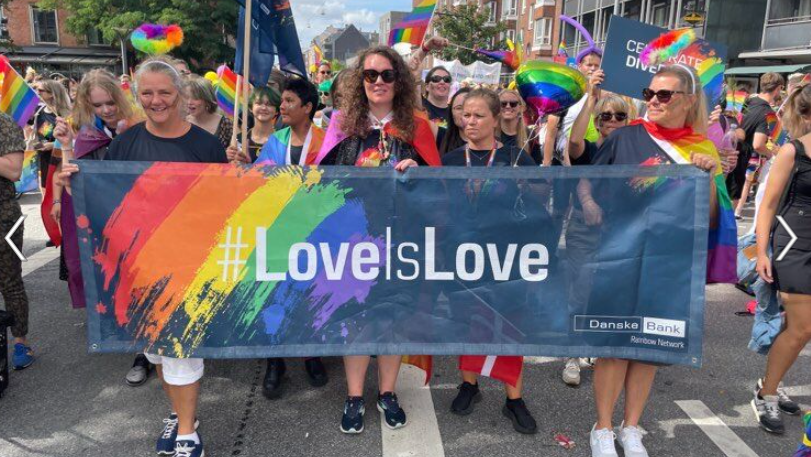 Image: Danske Bank employees participate at Copenhagen Pride 2022.
Over the summer, Europe's largest LGBTQ+ organisation, Stonewall, published a new ranking that both assesses workplaces for their LGBTQ+ efforts and shares ideas on how companies can become even more inclusive.
Danske Bank was ranked in top 100 for its efforts in the area over the past 12 months and was only surpassed by HSBC in the international financial sector.
"We are proud of our ranking, as we aim to be a bank where everyone has the same opportunities and can feel free to be the person they are. This is both because it is the ethically right thing to do and also because it makes sound business sense to be able to attract and retain skilled employees who reflect the society we are part of and who therefore can contribute to developing the best customer experience," says Karsten Breum, Chief People Officer at Danske Bank.